This guide will walk you through how to re-order the pages of your Easy Domains website.
Step 1
First, log in to Easy Sites, If you have any trouble logging in, you can follow the Forgot Password tutorial. Once logged in, simply select the website you'd like to edit by pressing "Edit Site"; you should then see the following screen: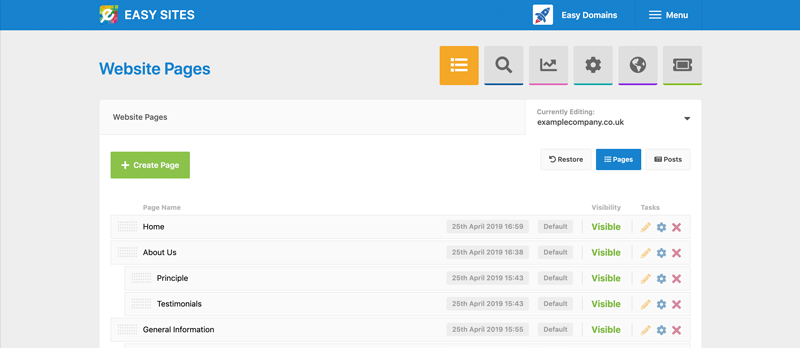 Step 2
If you've created a new page, it will appear on the bottom of the list of pages; or you can re-order a page with existing content. You'll notice that it's currently hidden; if you'd like to learn how to show/hide your pages, please see this tutorial.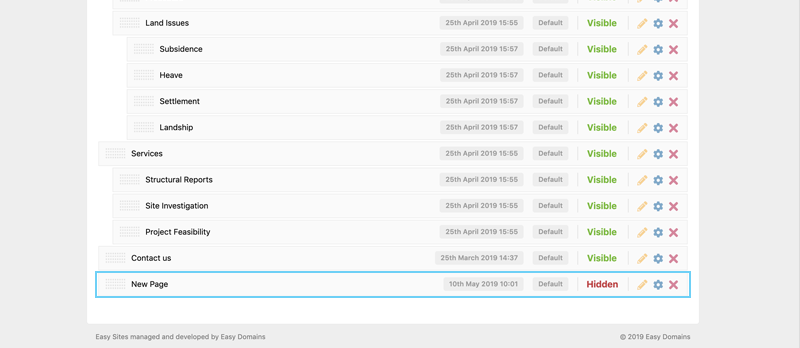 Step 3
To re-order your pages, simply hover your cursor over the page you'd like to move, on the area with grey dots, you should see the shape of your cursor change to 4 arrows.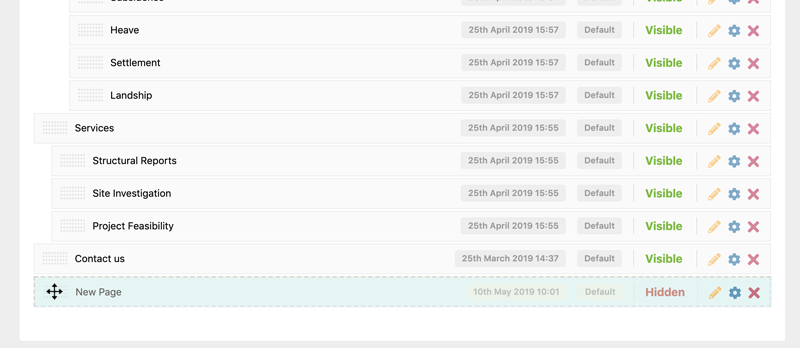 By clicking and holding your left mouse button, you can drag the page and to change its order. The green dotted box indicates its potential destination.
Step 4
To create a sub-page, drag the item slightly to the right- it should automatically indent under another page; this will make the parent page a drop-down in the navigation menu.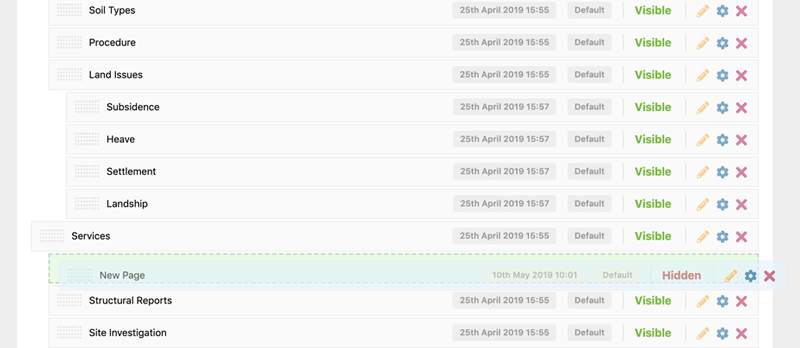 Step 5
After dragging it to its destination, simply release your cursor to complete the change. You'll see a message display to the top right to let you know that the changes are automatically saved.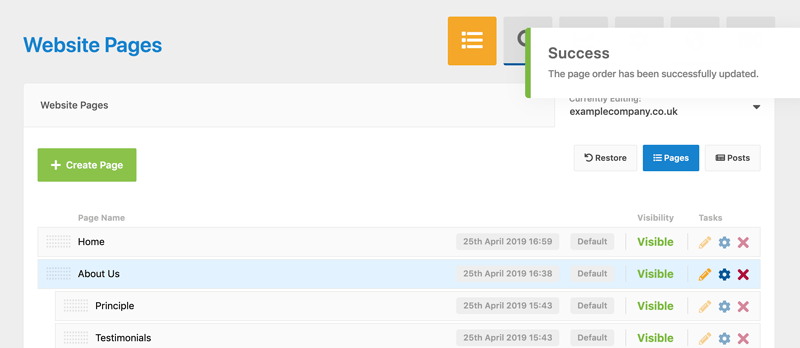 Need help?
If you have any problems following this guide or wish to speak to us about creating pages, please contact our team here.